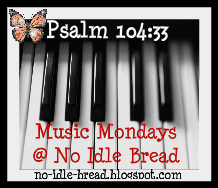 We sang this song yesterday at church, during the Invitation portion of the service. It just brings tears to my eyes and tug of worship in my heart. It is my prayer that God would change my heart, that He molds me and makes me into what He wants me to be. Search me, clean me, change me, Oh God!
Create in me a clean heart, O God;
and renew a right spirit within me.